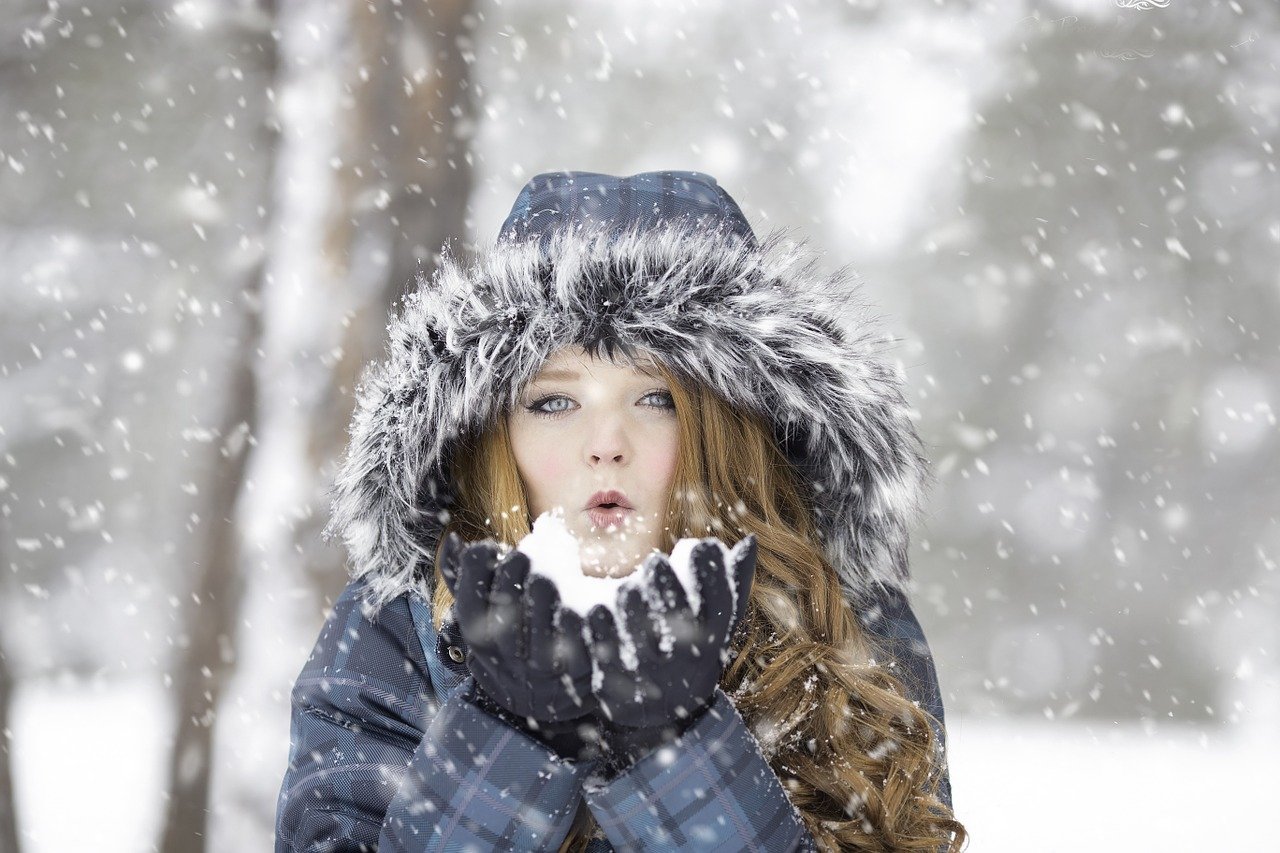 Zimsko vreme predstavlja pravi izazov za našu kožu i kosu. Izloženi smo različitim negativnim uticajima kao što su hladnoća i vetar napolju, ali i suv vazduh dok boravimo u zatvorenom. U ovakvim uslovima koža tela i glave otežano obavlja jednu od svojih osnovnih uloga, svoju zaštitnu funkciju, čiji je cilj da spreči gubitak tečnosti sa površine našeg tela. Pod uticajem hladnog zimskog vazduha, količina prirodnih masnoća na površini kože se smanjuje, pa to doprinosi isparavanju veće količine tečnosti.
Ukoliko u ovim zimskim mesecima ne obratimo pažnju na dodatnu i pravilnu negu kože i kose, za rezultat ćemo imati suvu, grubu, iziritiranu kožu, kao i isušenu kosu sklonu pucanju.
Kako pravilno negovati kožu tokom zime?
Tokom zimskih meseci za kožu je najvažnije da joj nadoknadimo vlažnost koju zbog loših vremenskih uslova pojačano gubi. Pravilna nega kože uvek, pa i tokom zime, počinje iznutra, što znači da se pravilna ishrana i svakodnevno unošenje dovoljne količine tečnosti podrazumevaju. Za poboljšanje kvaliteta kože poželjno je unositi u organizam što više vode, konzumirati sveže voće i povrće, izbegavati industrijski šećer itd.
Međutim, često sve to neće biti dovoljno. Zimi je koža jednostavno izložena prevelikom broju negativnih faktora i neophodna je i dodatna, spoljašnja nega.
Pravilna spoljašnja nega sastoji se od upotrebe kvalitetnih preparata koji će kožu štititi od svih negativnih spoljašnjih uticaja. U zimskom periodu npr. često će i onima sa normalnom kožom biti potrebna dodatna nega, kao što su kreme za suvu i osetljivu kožu lica. Ne treba zaboraviti ni redovan piling, nakon kog se preporučuje i upotreba kvalitetnog mleka za telo.
Dobro bi bilo izbegavati i česte tople kupke koje svakako prijaju, ali definitivno nisu dobar izbor kada je nega naše kože u pitanju. Aromatične kupke za telo bolje je upotrebiti tokom kraćih tuširanja u kombinaciji sa nešto hladnijom vodom.
Kada je lice u pitanju, ne smemo zaboraviti da smo i zimi izloženi negativnom uticaju UV zraka, pa je neophodna upotreba odgovarajuće kreme za sunčanje kako bismo zaštitili svoju kožu, ali i sprečili njeno ubrzano starenje.
Nega kose tokom zime
Pravilna nega kose tokom zime takođe podrazumeva pojačanu hidrataciju. Hladnoća i suv vazduh u zatvorenom doprinose isušivanju kose, gubitku sjaja i volumena. Neophodna je upotreba preparata koji odgovaraju vašem tipu kose, kao što je npr. šampon za suvu i oštećenu kosu ili ulje za kosu. Takođe, iako ga možda tokom ostatka godine ne koristite, zimi ne treba zaboravljati balzam za kosu. On će doprineti dodatnoj nezi vaše kose i poboljšati njenu hidrataciju.
Tu je i par praktičnih saveta za zaštitu kose tokom zimskih meseci, kao što je nošenje kape dok ste napolju, redovno skraćivanje oštećenih krajeva, izbegavanje pretople vode tokom pranja, kao i što ređa upotreba fena i drugih agresivnih aparata koji imaju nepovoljan uticaj na vašu kosu.